At street level, there's the lush public plaza ringed by restaurants and retail. Bright, spacious homes soar with floor-to-ceiling windows in every apartment.
Pocketed between two bridges, The Amberly is a Brooklyn balancing act—
a modern addition to the downtown skyline featuring contemporary design and a historic aesthetic pulled from the brownstone vernacular.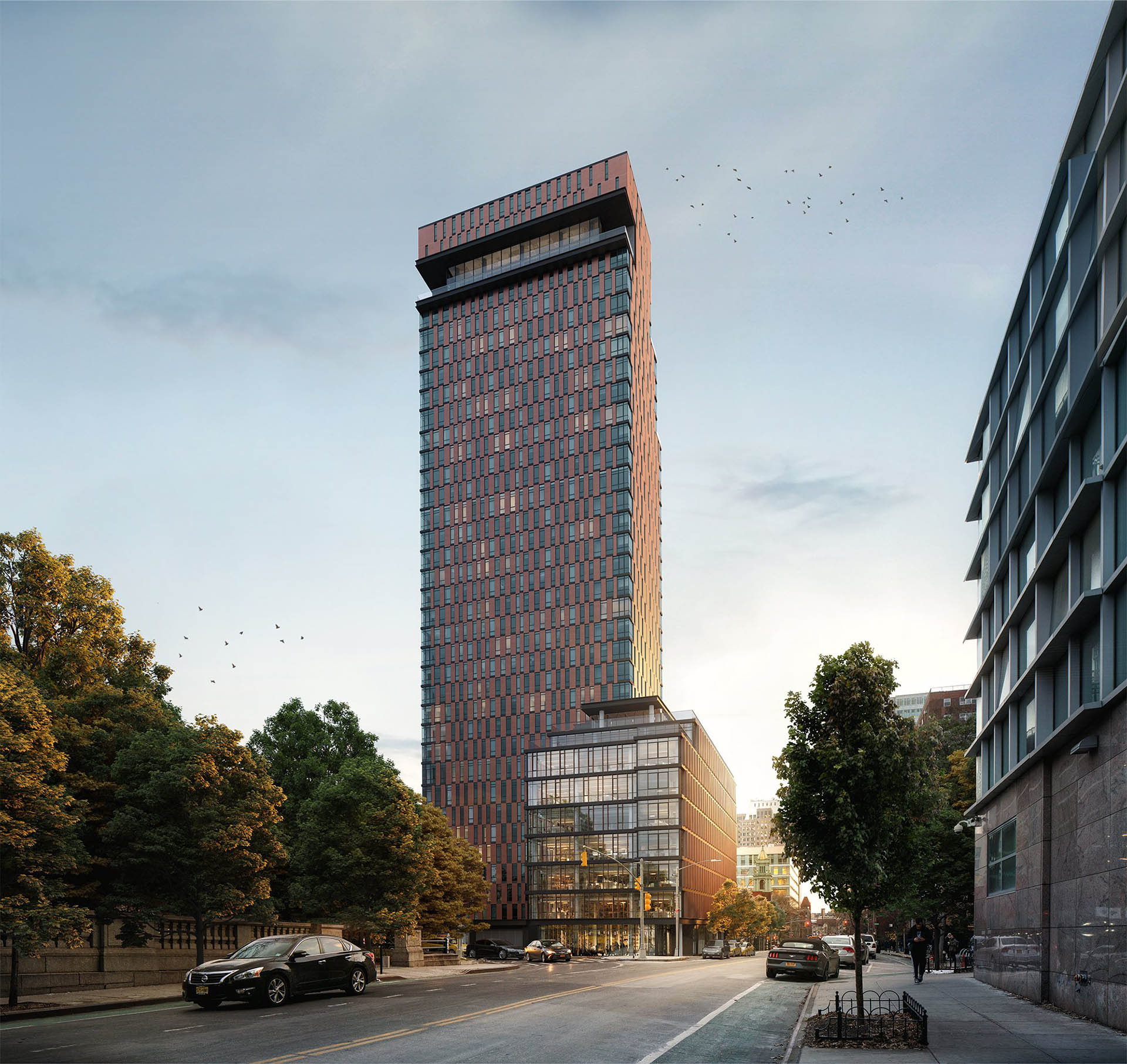 The Amberly:
A generous tower
inspired by the
brownstones of
Brooklyn.
An intelligent façade pattern of transforming density responds to maximize views in living and dining areas of the building while maintaining privacy within bedrooms.
Building amenity spaces are highlighted within the composition by their floor-to-ceiling glass facades, visible at the ground, 9th and 33rd floors.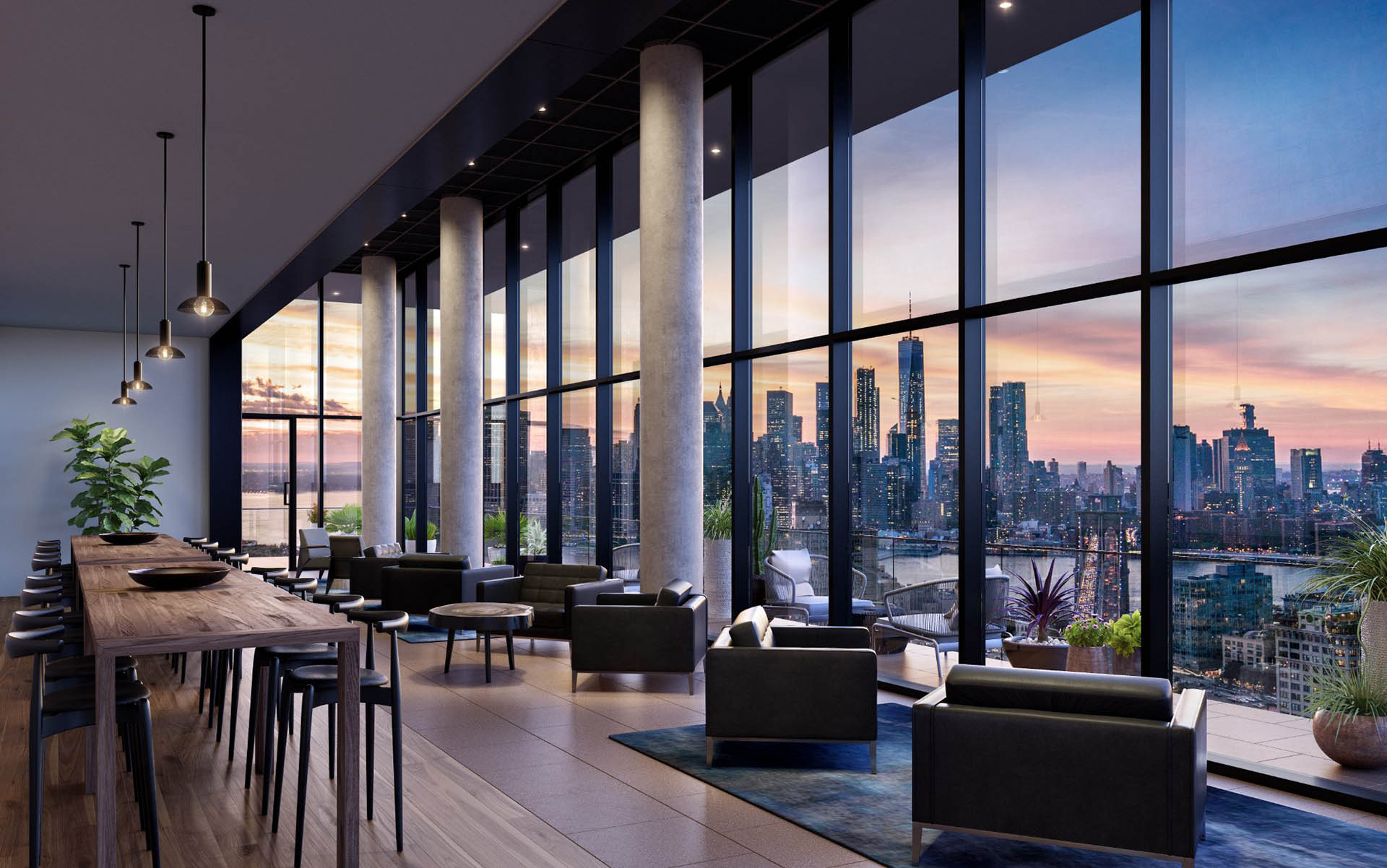 Your apartment has
another story. Now
featuring The Overlook.
It could have been a penthouse, someone else's private paradise, or an oasis for the bourgeois. Instead, The Overlook belongs to every resident at The Amberly.
Stay for the views; sunsets over the New York harbor, the expanse of the seven bridges, South Brooklyn, the East River, and Manhattan's glittering skyline.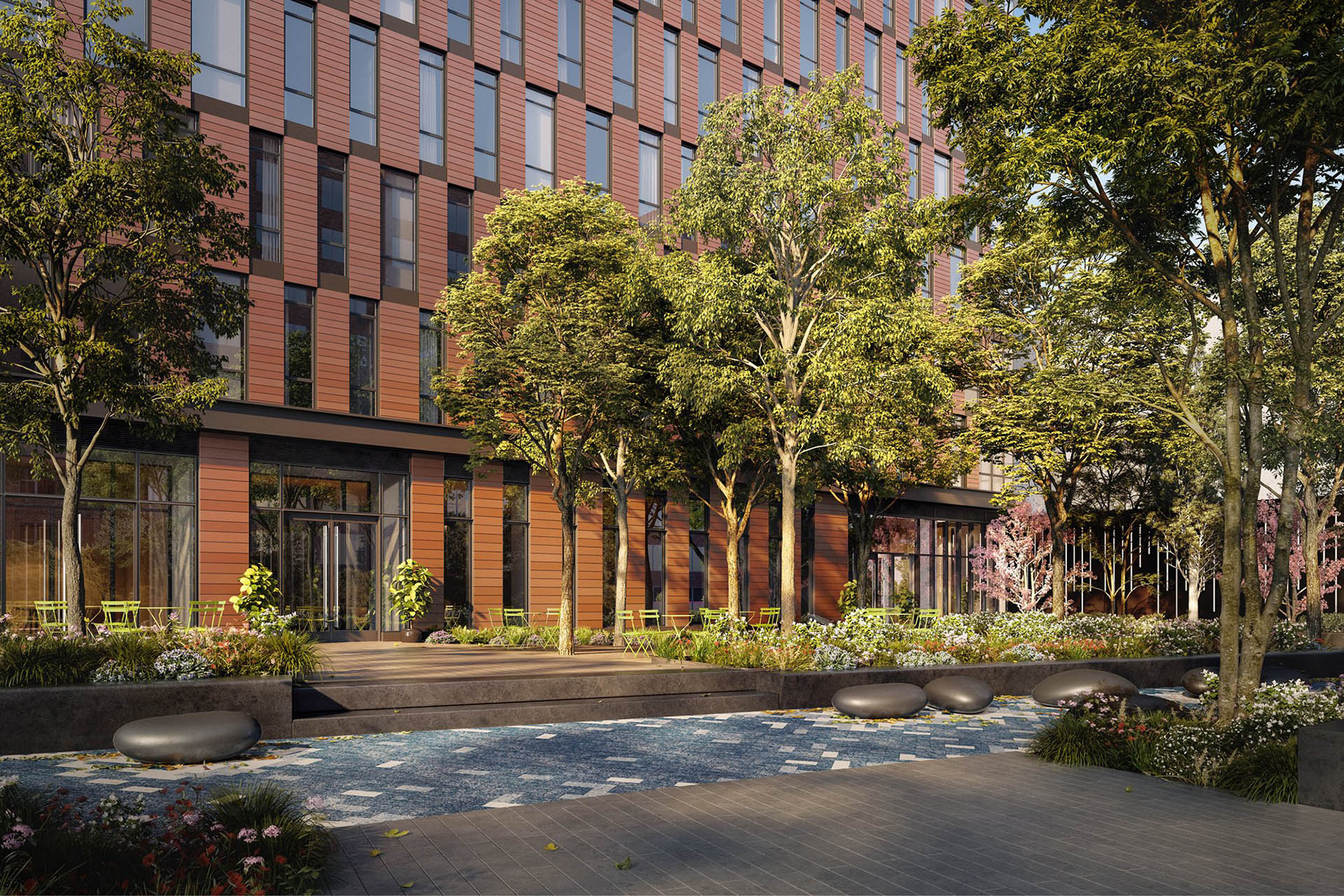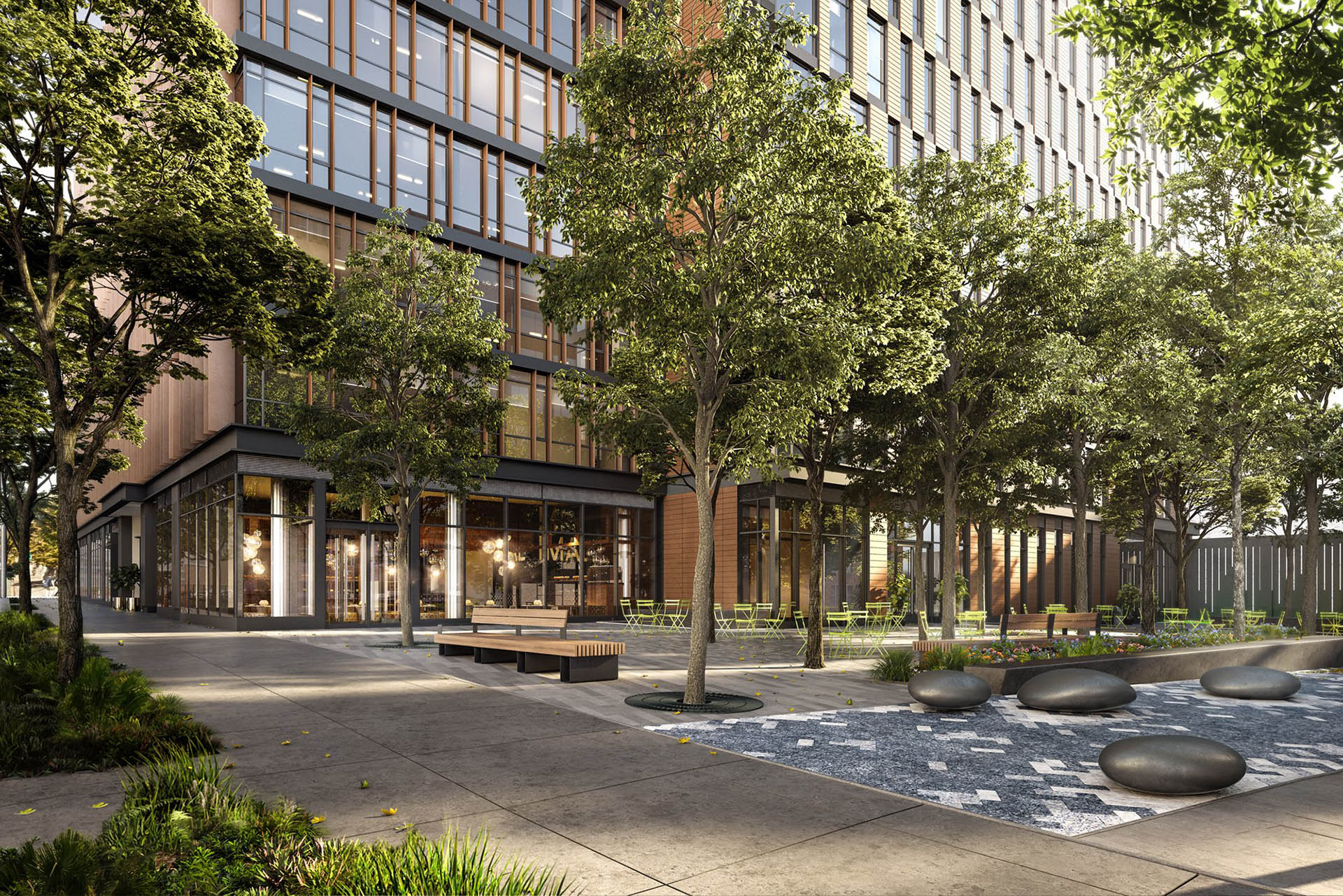 Spaces to live, work,
and socialize.
The Amberly lobby offers a warm welcome home. A sweeping turnaround makes Uber drop-offs a breeze; the 24-hour concierge is always there to greet you; and the lobby opens onto the public plaza and surrounding retail.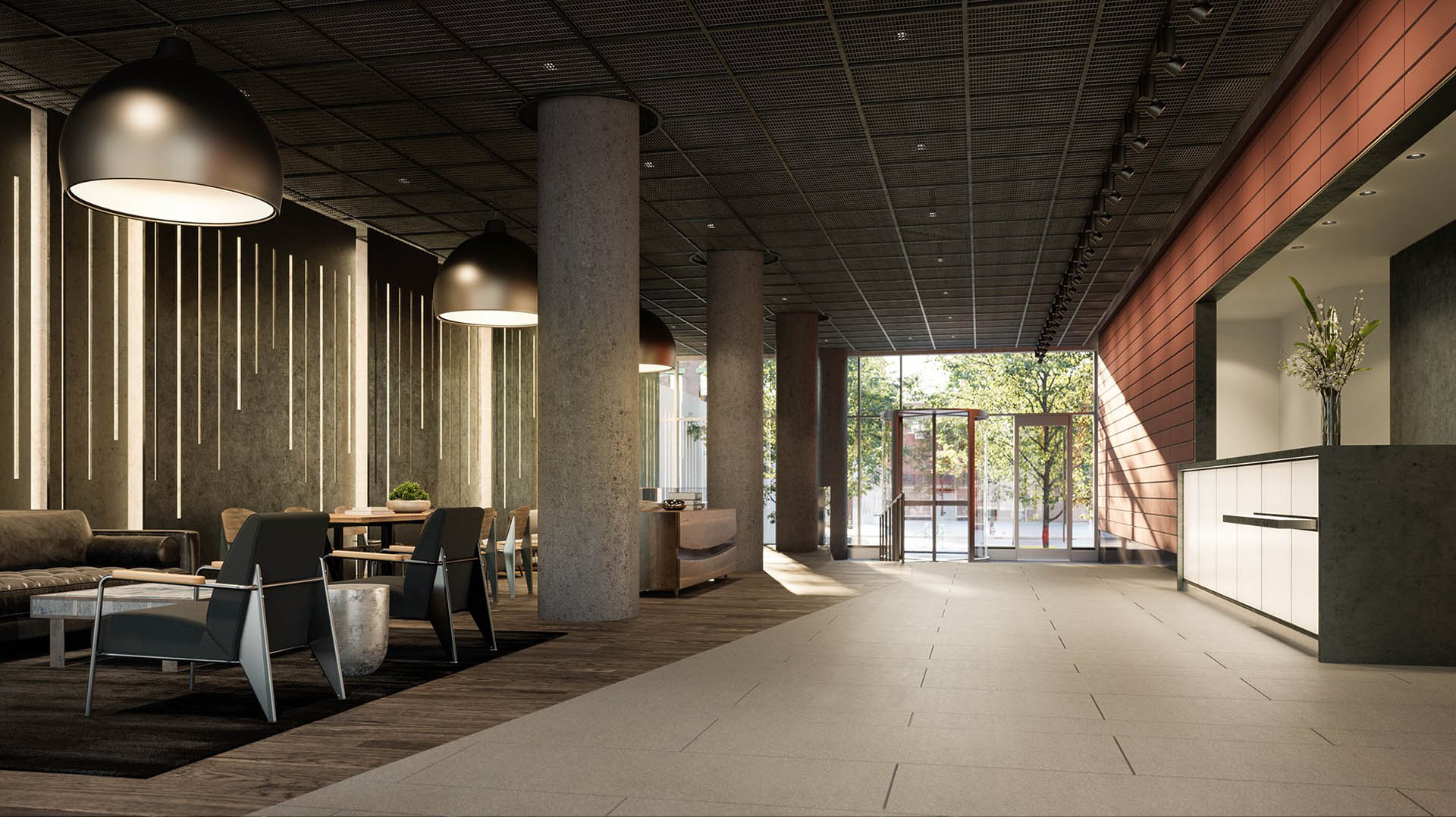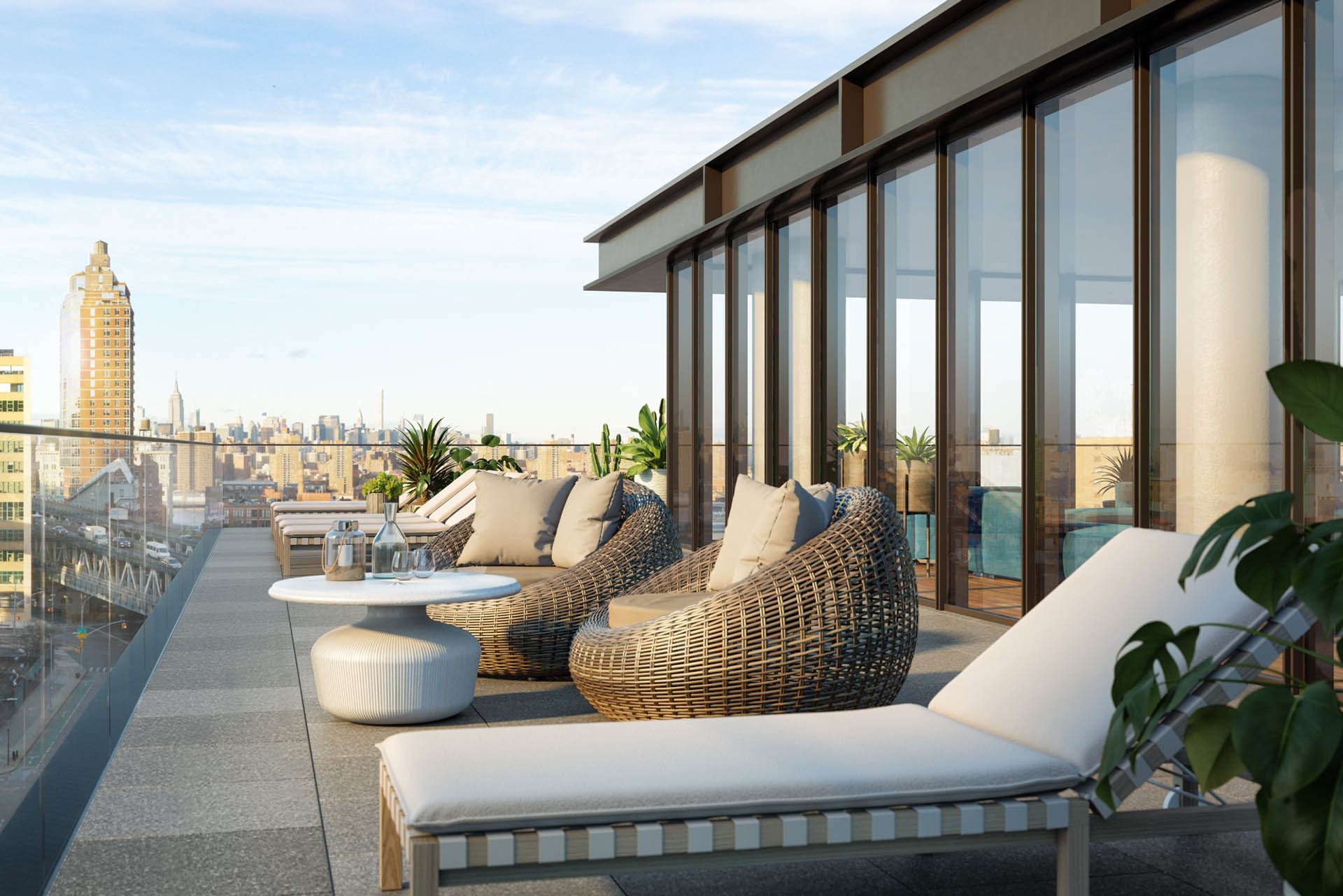 The Brooklyn
backyard, elevated.
With its wraparound sundeck, landscaped terrace, grills and alfresco dining spaces, the 9th floor lounge takes the Brooklyn backyard to a
new level.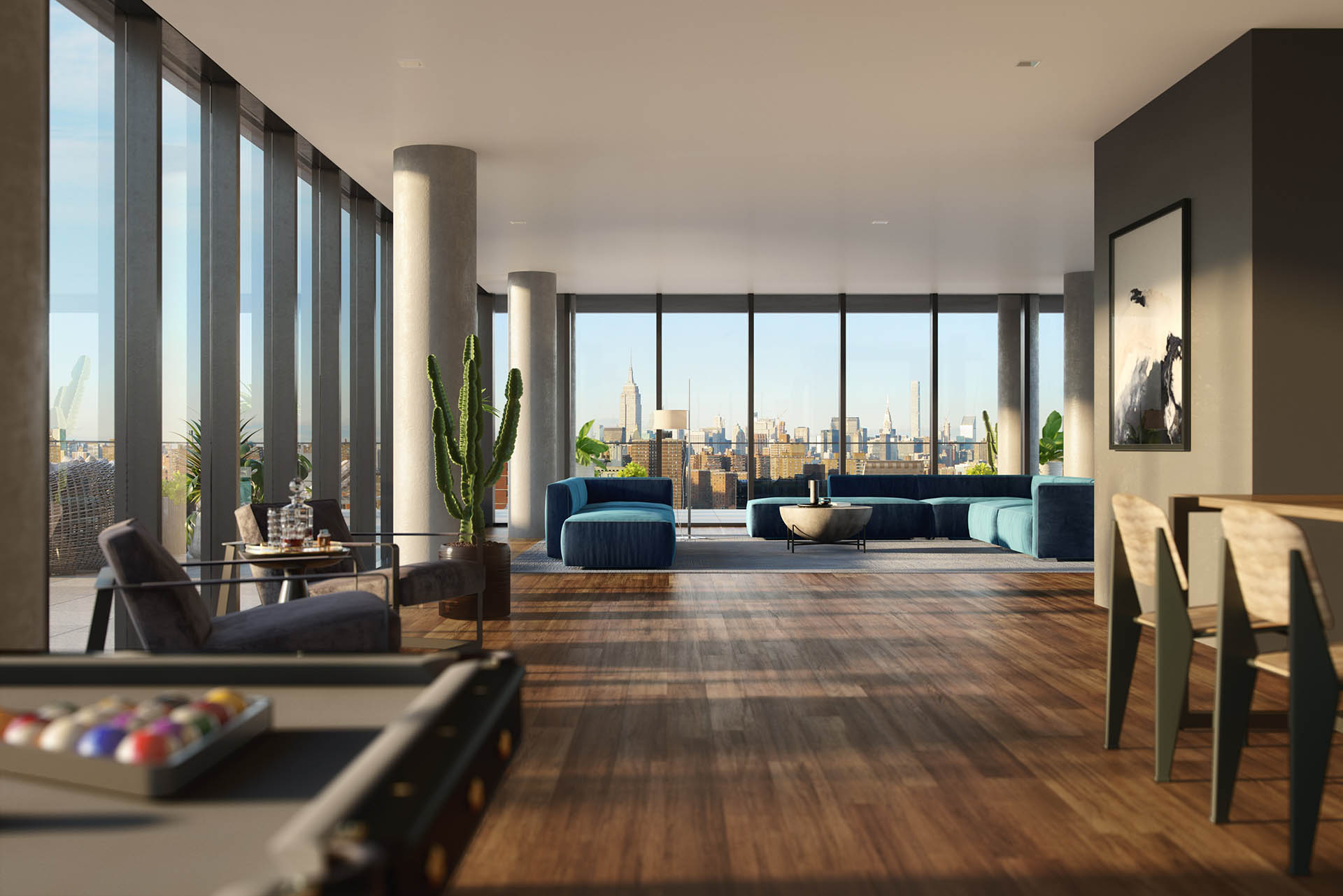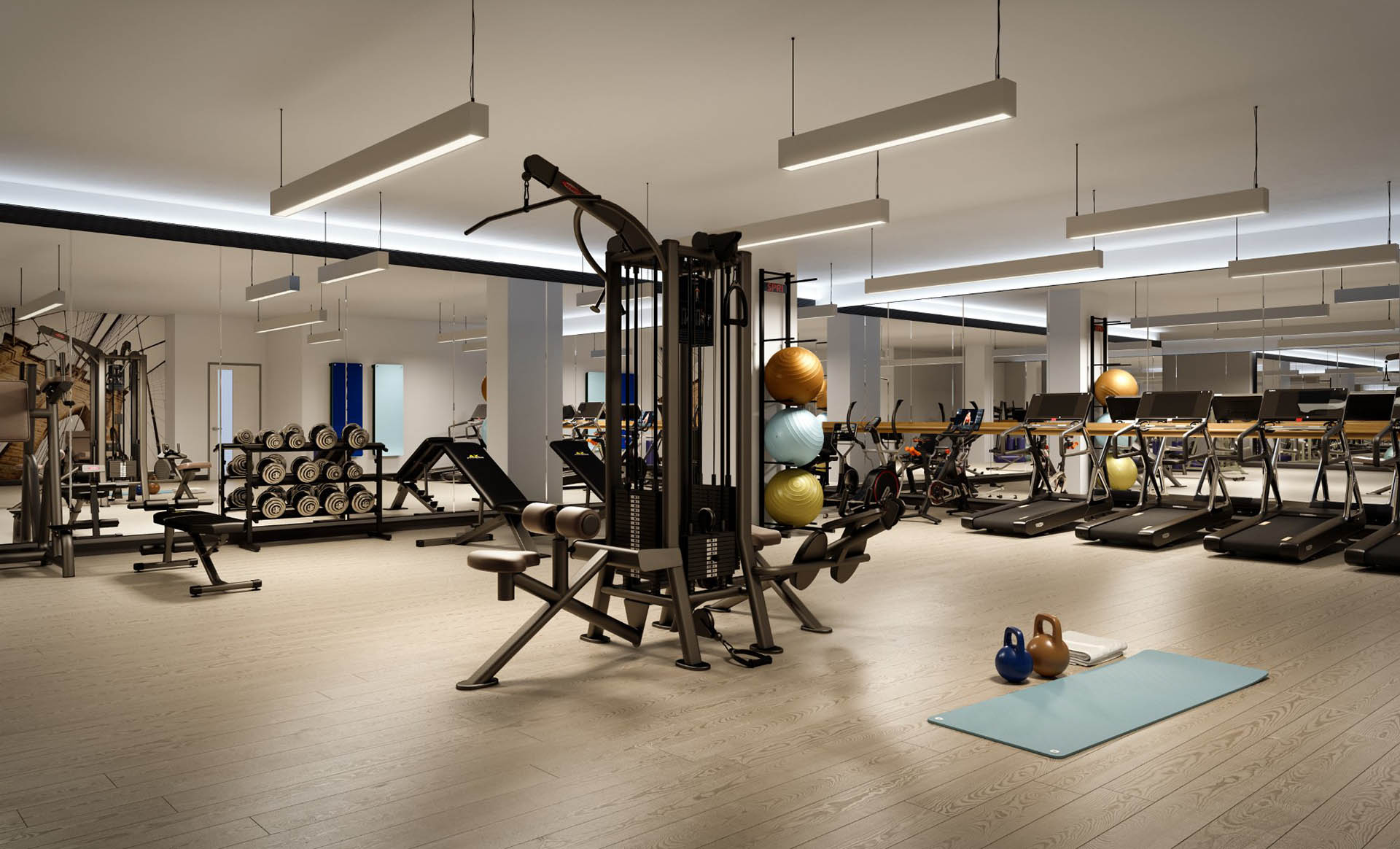 Fitness first.
Featuring equipment by Life Fitness and Peloton bikes, the fitness center at The Amberly reinvigorates your workout and kicks your routine into high gear.
Amenity Highlights:
Live/work lobby overlooking the public plaza gardens
7,500 square feet of retail
Drop-off and turnaround driveway
On-site valet parking with direct access to The Amberly
24-hour front desk concierge
33rd floor lounge - The Overlook
Sun deck with rooftop grill & outdoor dining
Sunbathing lounge
Multi-zone fitness center
Secure bike storage
Large-capacity laundry room